Football First Academy

- home of Wirral Football

Girls only football at Ashton Park (West Kirby) Thursdays 5pm-6pm.

Calday School(outdoors) every Monday and Tuesday 6pm-7pm.

'Like us' on our Facebook page and keep up to date daily.

Futsal Wednesday 6-7pm at West Kirby Concourse.

OCTOBER HALF TERM DATES CONFIRMED.

TODDLERS FOOTBALL THURSDAY AT THE CONCOURSE 11AM START.

***MONDAY 11TH JULY SESSION IS ON***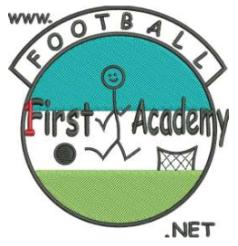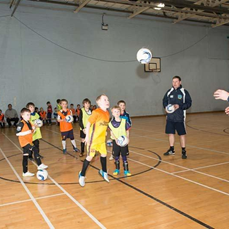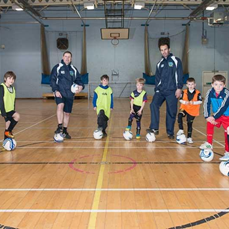 Outoor/Indoors Training Sessions:
Calday school (Column Road)
MONDAYS 6:00pm - 7:00pm, £4.50 per session(Invitiation only).
TUESDAYS 6:00pm - 7:00pm, £4.50 per session(Invitiation only)
Ashton Park (West Kirby Wirral)
THURSDAYS 5:00pm - 6:00pm, £3.50 per session(GIRLS ONLY)
West Kirby Concourse (Indoors)
WEDNESDAY 5:00PM - 6:00PM £3:50 per session age 4-8 yrs.
WEDNESDAY 6:00pm - 7:00pm £4.00 per session (Futsal) age 4-11 yrs.
There will be 2/3 coaches at each of the sessions to coach the children in age appropriate groups with the sessions adapted to meet the individual needs of each group.
Sessions are payable in advance or at the session, no need to book just turn up and you will be made very welcome. Any questions or queries about the sessions,please do get in touch
These sessions will concentrate on developing age relevant skills based upon the Football Association 'Four Corner Model':
Technical - developing new skills
Psychological - decision making, experimenting
Social - team work, behaviour & respect
Physical - agility, dribbling, turning, heading etc
Our Program
Our coaches are experienced, fun to work with, and completely professional, all are fully CRB checked & approved. We use superb coaching aids and equipment. Sessions work to develop skills, focus on fun and promote enjoyment. Mini world cup tournaments and penalty king/queen competitions enrich the experience. We hope to see you soon!