Football First Academy
Home of Wirral Football
FFA delivers high quality coaching to the children of the Wirral from an ex professional footballer.
Wide range of sessions provided for boys and girls from toddler to 13 year old. We, the increasingly popular futsal, our invitation only academy sessions.
All sessions are delivered by ex professional footballers with vast experience and knowledge in both the game and coaching children.
Graham has all the relevant coaching qualifications, safety checks and insurance.
NEWS:***ALL SESSIONS NOW INDOORS AT WEST KIRBY CONCOURSE***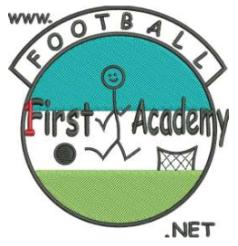 MONDAY MINI DUDES (5-6PM)
BIG DUDES(6-7PM)
BIG DUDES ACADEMY (7-8PM)
TUESDAY MINI DUDES (5-6PM)
LITTLE DUDES ACADEMY (6-7PM)
MEDUIM ACADEMY (7-8PM)
WEDNESDAY MINI DUDES(5-6pm)
BIG DUDES (6-7PM)
THURSDAY MINI DUDES(5-6PM) + RESERVED 1-1 AND TEAM TRAINING SESSIONS
SUNDAY(EVERY 2 WEEKS) SPECIFIC 1-1 TRAINING