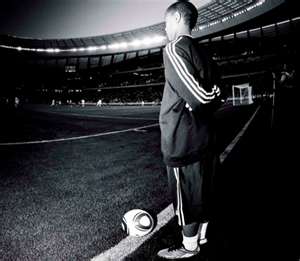 Football First Academy are happy to introduce their very own independant football academy.
These sessions are invitation only and will be offered to all boys and girls all over the Wirral we feel can handle trying to attain the level needed to be involved in the professional game. While the boys and girls will be pushed, we feel it is important that they do not have too much pressure placed on them to stifle development but allowing them to develop naturally in a knowledgeable environment. We have trained and supported numerous boys into Liverpool, Everton, Tranmere and Wrexham academies with our own Panthers team going unbeaten all last season as well as beating Liverpool, Everton and Tranmere Elite academy teams along the way.
The coaching programme will concentrate on developing the player's technical ability, improving their understanding & knowledge of positional play and enhancing their fitness levels. The ultimate goal of Football First Academy - Advanced Coaching is that players who have been released or are not currently attached will be taken on by a professional football club academy system. Although we cannot guarantee that this will be the case for every player, the experience of Graham as an ex-professional footballer with over 400 league appearances and 15 years coaching experience across Europe will ensure that they have the best possible opportunity to progress along that pathway.
Big dudes academy sessions will be on Monday evenings, from 7pm till 8pm indoors at West Kirby Concourse(Winter) and Kingmead school(Summer) Hoylake. The cost will be £6 per session.
Small dudes academy sessions will be on a Tuesday evening, from 6pm till 7pm at the Concourse(Winter) and Kingsmead school(Summer), Hoylake. The cost will be £6 per session. Both sessions are invitation only.
Each player will be assessed in a number of different ways during the first couple of sessions and then subsequently re-assessed on a 6 week rolling programme to gage their personal improvement and areas for development. The sessions will be fun and enjoyable whilst incorporating an emphasis on the above stated goals. Parents will be kept up to date with their child's progress throughout and please feel free to discuss things with us on a regular basis. Players of different ages have been invited to the coaching sessions and each player will have a bespoke programme planned for them.
Places will be limited to the academy but boys and girls who are close to the level of being invited will be constantly assessed. The academy will have close links and constant communication with all the local professional clubs(Liverpool, Everton, Tranmere and Wrexham) as our ultimate goal is progressing players into their academies.
Graham
Football First Academy