'HAPPY FEET'
Happy Snaps is a page designed to show off your childs achievements from football. This might be a Boy/Girl of the Match trophy, or a great goal scored or even a team photo from winning a tournament. All photos will only be from the boys and girls FFA coach and is designed solely for a bit of fun. By sending me your child's photo, you give Footballfirstacademy permission to put the photo on the website.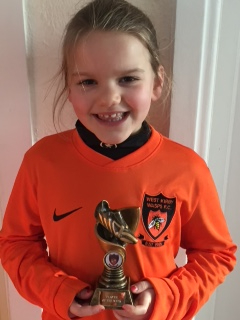 Geogie Porgie with her player of the match 14th January 2017.
George with his Man of the match award 14th October 2017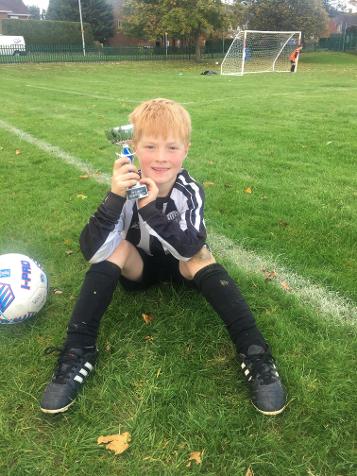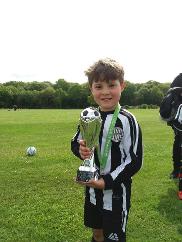 'Tedmiester' with the winners cup won against Vauxhalls under 7s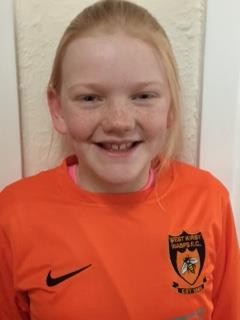 Lottie after player of the match at futsal.